Last Thursday March 10th, we collaborated with Brenda Bourns – owner of Event Strategy Productions and used our Roaming Photography service. The event was a Men's Fashion Show hosted by The Kidney Foundation of Canada – Manitoba Branch. An added bonus we were able to mingle with Legendary CFL athlete Milt Stegall and he took the time to take photos with the guests.
OUR SETUP: ROAMING EVENT PHOTOGRAPHY
Pixels and Giggles was assigned to take group and candid photos of the guests who are socializing and watching the fashion show. We mingled with the guests and asked them to choose which photos they liked and instantly print the photos for them. They were thrilled how fast the photos were delivered to them!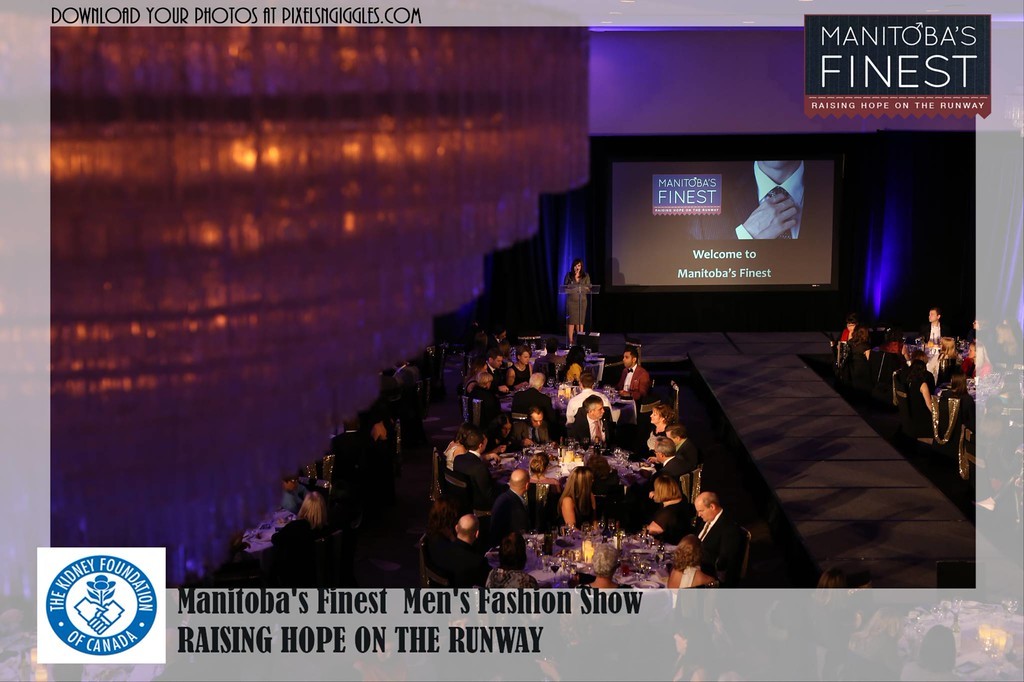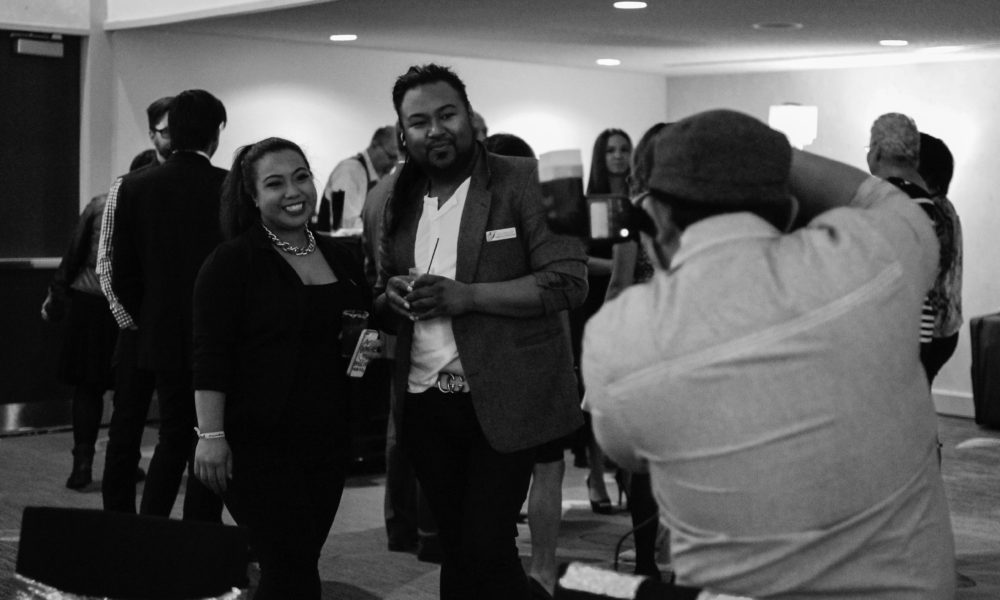 ROAMING PHOTOGRAPHY with ON-SITE PRINTING
We also collaborated with Krypton Enerio Photography, a seasoned Winnipeg Event and Wedding Photographer to take high quality photos. All the photos were branded with the Kidney Foundation's company logo and uploaded to our photo gallery for free download at guests' convenience. The high-quality prints also contained the URL where they can download the photos.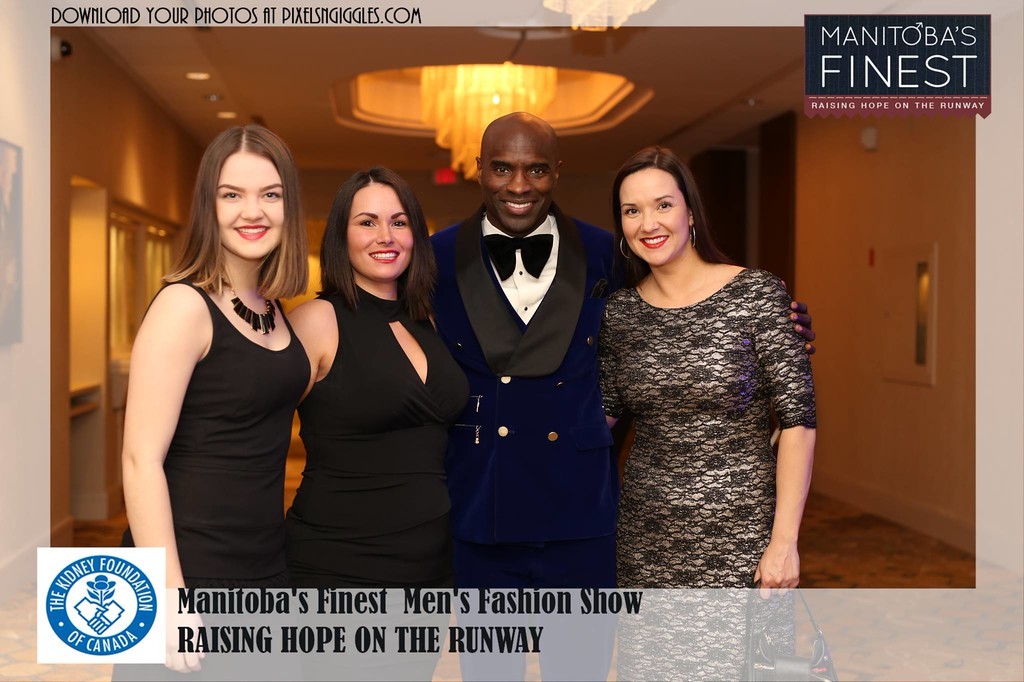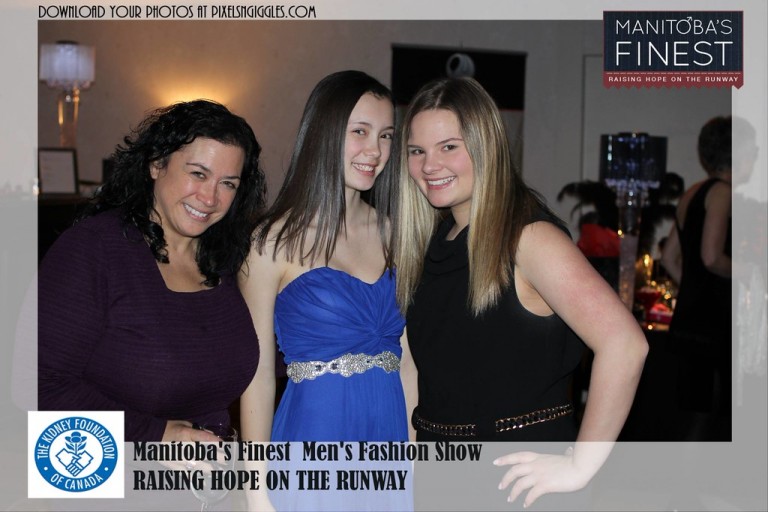 HASHTAG PRINTING
We also activated our hashtag printing feature where guests can post their photos online and tag using #MBFINEST2016. All photos tagged were printed instantly on-site.
RESULTS:
Total printed photos: 258
Total Photos Uploaded to Private Gallery: 251
Facebook: Analytics were tracked and impressions were calculated (currently showing two days data)
Thank you Brenda and Kidney Foundation for having us! Till next event!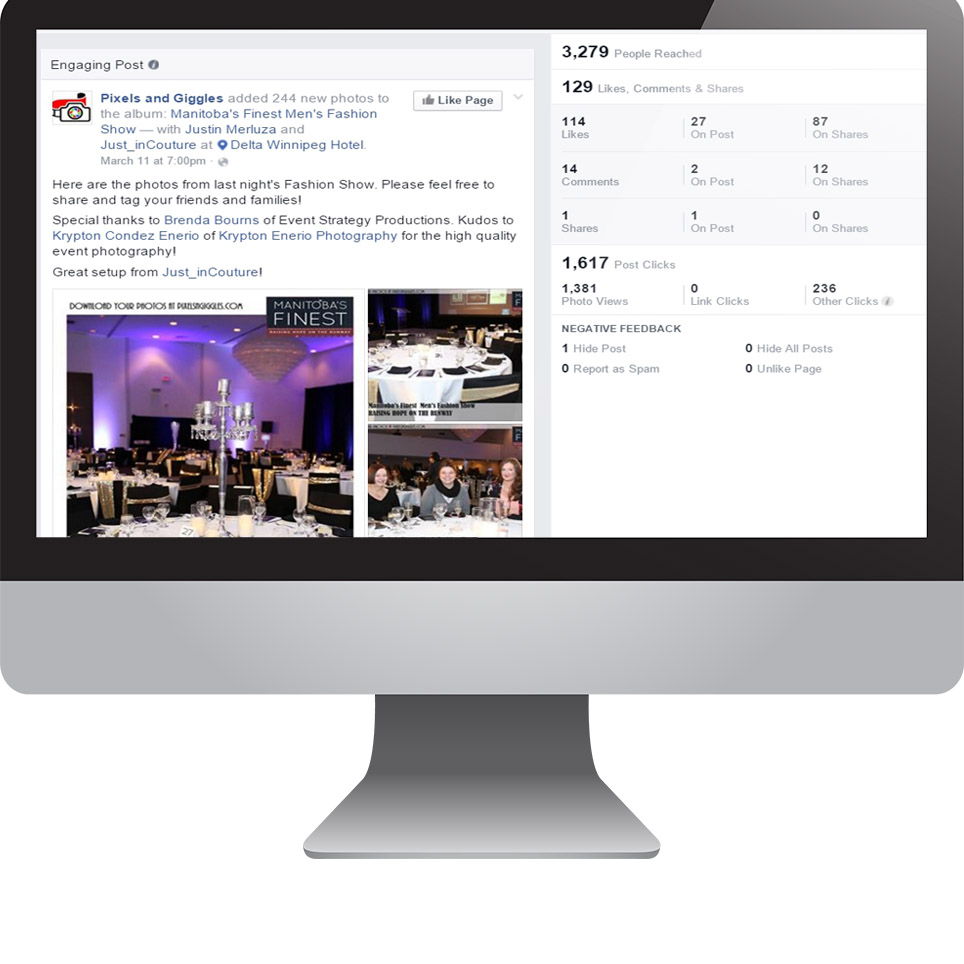 Are you planning for a special event? Do check us out and tell us more about it by clicking this link and we would be happy to assist you. You can also visit our website for more info about our photo booth and other services.