If you watched Superman, Avengers, Titanic and other big Hollywood movies, they all have one thing in common – Green Screens. If you take a peek at this article, it will show how flight, explosions and other stunts are done in a safe Hollywood studio. Green screen or Chroma Key technology has been heavily used in the movie industry dating back in the 1930's. This technology clearly has evolved and has been used by photographers to manipulate their photos to provide special effects.
How it Works:
Green screen works by taking a portrait photo with a green screen as backdrop. The green screen background is automatically replaced with an overlay image or a virtual background giving it the desired effect. This is very helpful when you want a customized backdrop but the cost to make it is impractical. A customized backdrop can easily cost around $300 to $500 – then you throw away the backdrop after the event.
Green Screen Concept
Applications and a few ideas for your events:
For corporate events, you can setup a portrait session and do a magazine-style, branded step and repeat backdrop, a cartoon/movie-themed event, a comic-page theme, your favorite vacation photo, you name it. The possibilities are almost endless for green screen!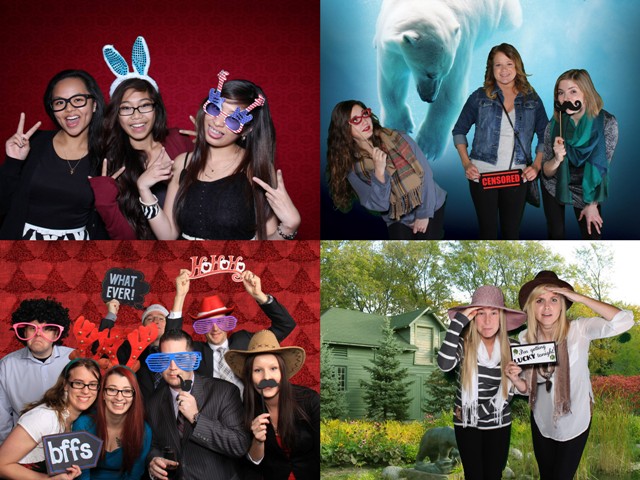 If you want to know more about green screen and our rates, please click below!