Last weekend, Pride Winnipeg held their two-day festival at The Forks which attracted thousands of people from all walks of life. The weekend atmosphere was thrilling and the air was filled with love and diversity. It was the first time for Pixels and Giggles to cover a whole day event and I must say we passed with flying colors! The photo printing was non-stop and we did not encounter any technical hiccups at all. We would like to express our heartfelt thanks to Manitoba Liquor & Lotteries for booking with us this year. You folks sure know how to prepare for a huge event like this!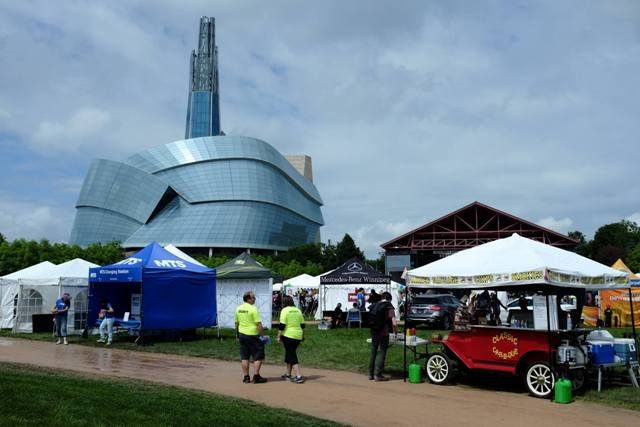 We printed and provided branded photos to the guests and they were thrilled to receive their own copies of photos taken during the session. We also used the custom backdrop provided by Manitoba Liquor & Lotteries for added branding. After the event, all the photos were uploaded to our password-protected gallery.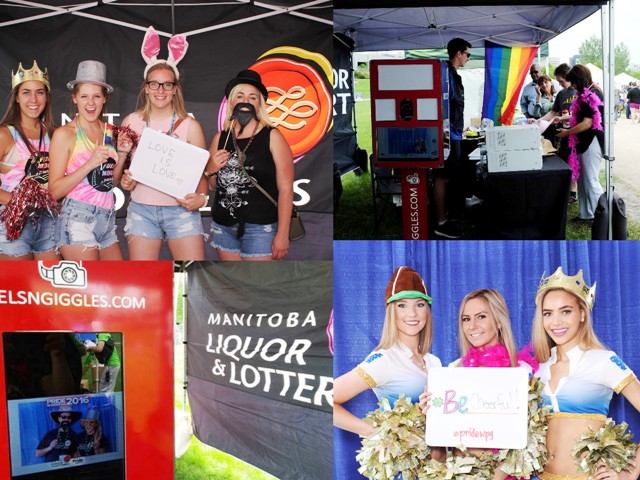 Total copies printed: 1374
As a bonus, we were also visited by our very own Winnipeg Blue Bomber Cheer & Dance Team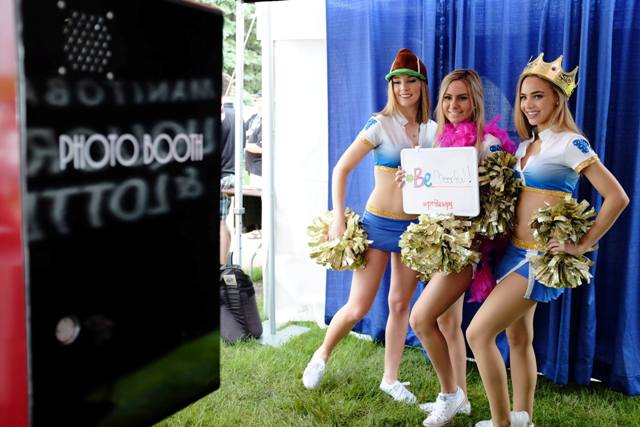 Again, Pixels and Giggles would like to thank our great client, Manitoba Liquor & Lotteries for the great trust that you have given to us! Also thanks so much for providing us with 3 awesome attendants and custom props for this event. We look forward to working with you on our next big event – Canada Day!