Still debating whether you need a photo booth in your wedding or not? Here are 5 reasons why getting one is a great decision.
1. WAY BETTER THAN GIVING BORING PARTY FAVORS
Thinking of giving your guests some shot glass that they will never use? How about some scented soaps or a small jar of jelly beans? PLEASE PLEASE THINK AGAIN. Think of the last time that you attended a wedding and have personally used these keepsakes from the event. Most of these items will either be kept permanently by your guests, or worst thrown away. The instantly printed photos of you and your guest will most likely be displayed on their fridge doors, a photo frame or your own guest book – which provides more value for the money you spent on your big day.

2. GREAT ENTERTAINMENT FOR ALL AGES
We cover a substantial number of weddings every year and the photo booth users vary from ages 1 to 100. A cool DJ is always fun but if dancing isn't grandma's gig, I am sure you don't want her and the kids left behind. A photo booth gives your family and friends something to do before dinner and the formal reception starts. It is a great time filler and we also observed that when the photo booth is activated before dinner and speeches everybody seems to be happier and in a "party mood".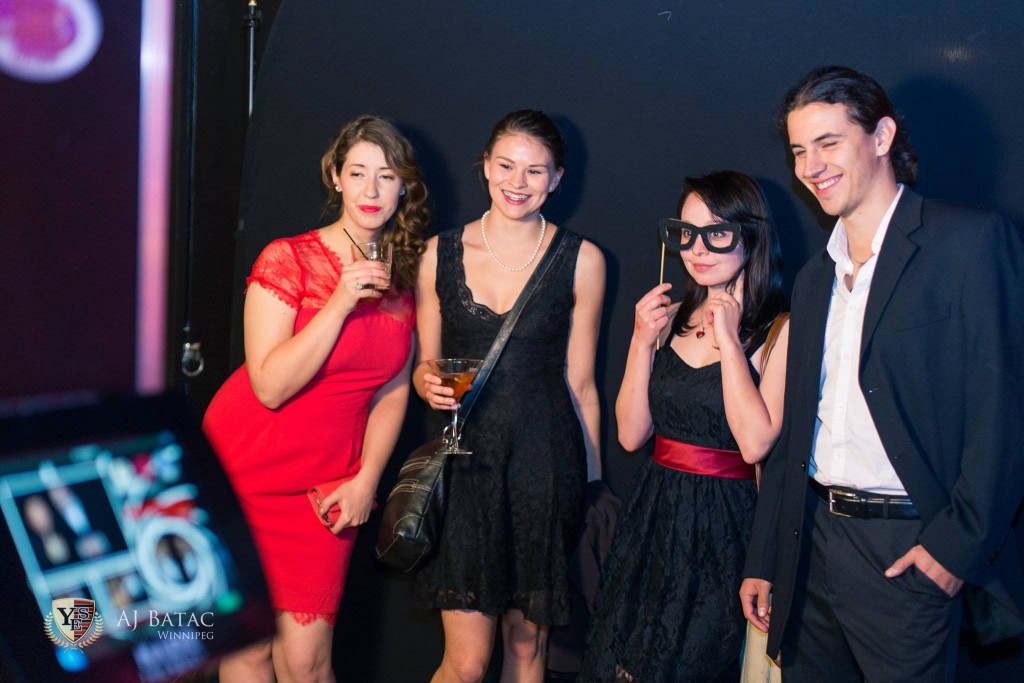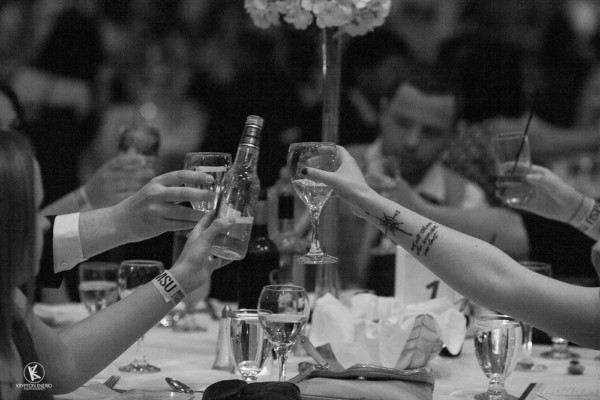 3. CAPTURE THE CRAZIEST PART OF THE EVENT – THE CELEBRATIONS
There is always something magical when families and friends get together and scramble to get the prop and strike goofy poses. These hilarious poses cannot be replicated by a professional photographer as people tend to get intimidated or get serious to get a photograph from an actual person holding a camera. Professional photographers are for the serious and candid-moment shots while photo booths are for the crazy and funniest ones.
4. BRINGING BACK OLD TIMES AND PRODUCING FUN MEMORIES
Remember the good old times where you and your friends had to squeeze inside a tiny enclosure and get your photos taken and printed right-away? You can bring that nostalgia back but it will be way better! Forget about the enclosed booths as they are only great for passport photos! Open-concept booths are now the trend as you can fit more people in one frame. More people equals more fun! We  instantly print the photos on-site and give them to your guests. We can even make a separate guestbook for you.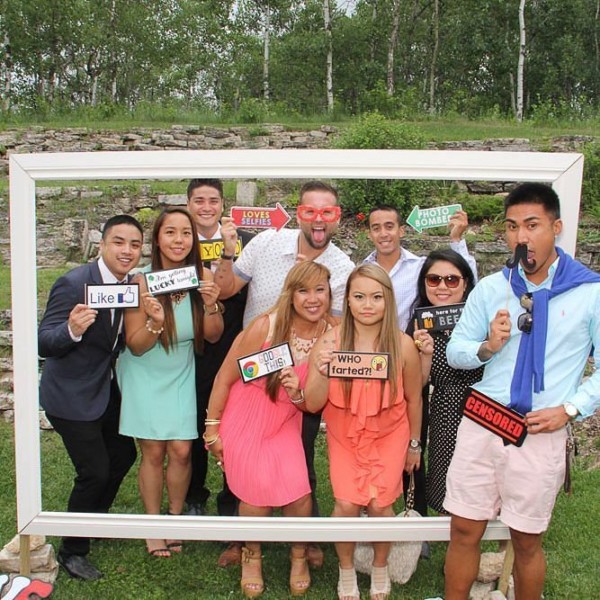 For your tech-savvy guests, we also offer a free social media kiosk so they can instantly post their photos to their favorite social media platforms or just simply email the photos.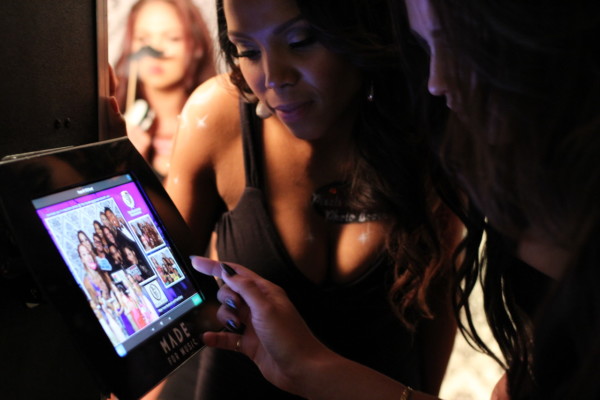 5. BRING PEOPLE TOGETHER FOR FAMILY PORTRAITS
Weddings are like family reunions where old friends and relatives meet again after a long time. Photo booths can be used to capture great family portraits. Even if you have a wedding photographer, it will be a challenge to coordinate family group shots and print instantly. Our photo booth workflow averages from one to two minutes per session and with super fast prints under 10 seconds! It's way more fun to watch your relatives and friends scramble and orchestrate their own poses.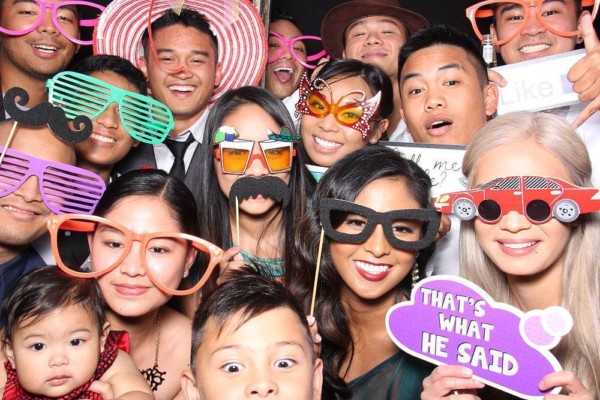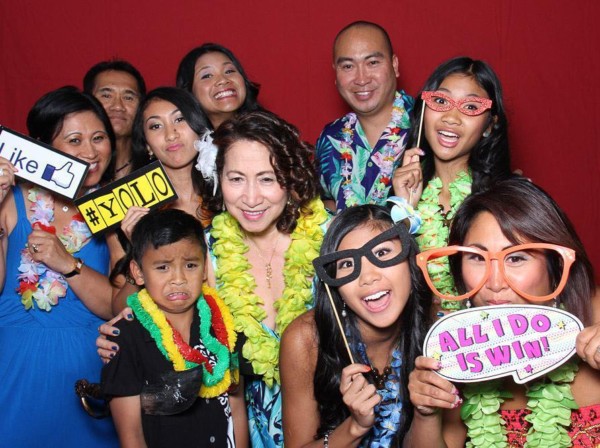 At Pixels and Giggles, we do guarantee that our photo booth will have your guests talking long after your weddings has come and gone! For more information about our products and services, please TEXT or drop us a line at 204-2912501 or CLICK HERE to tell us about your event!