CASE STUDIES:
How we achieved 55k Social Media Impressions in One Night!
Photo Booth & GIF Booth @ Guess 35th Year Anniversary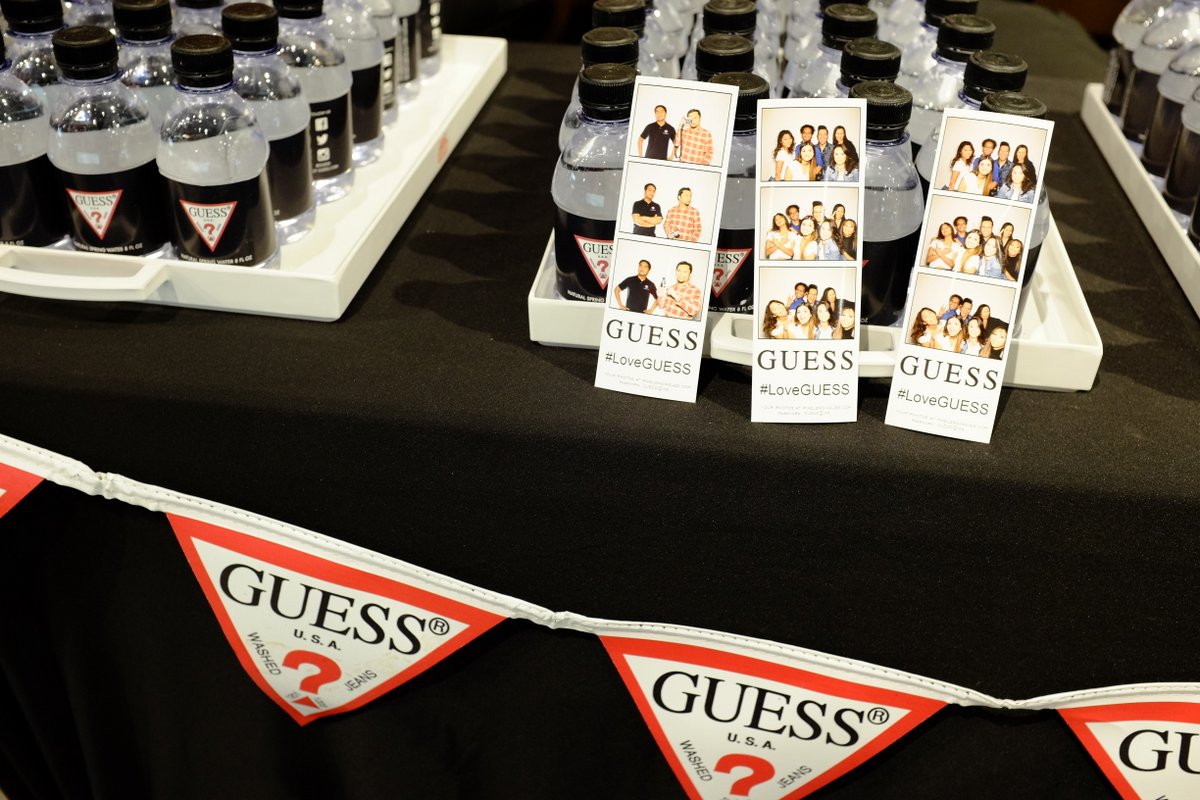 Last month we had a opportunity to work with Guess Canada and support their 35th year anniversary through our photo booth and GIF booth service. We held the event at their Polo Park Branch in Winnipeg. We had fun working with the Guess crew as well as the patrons who availed the discounts and posed to get their photos and souvenirs.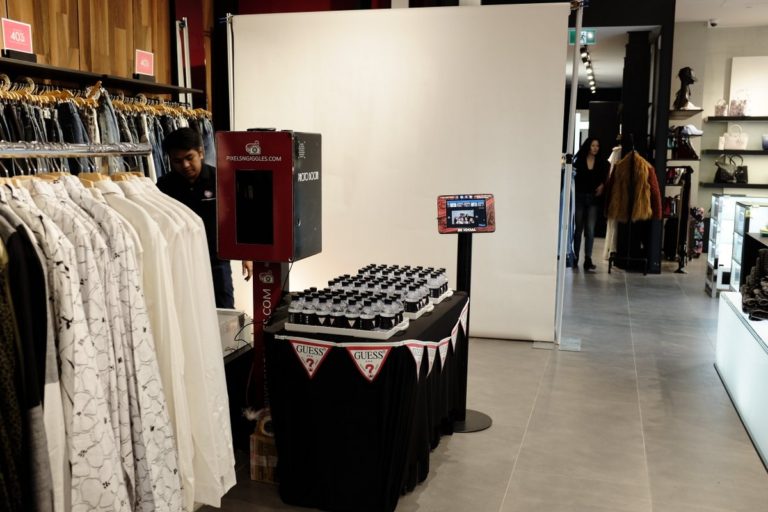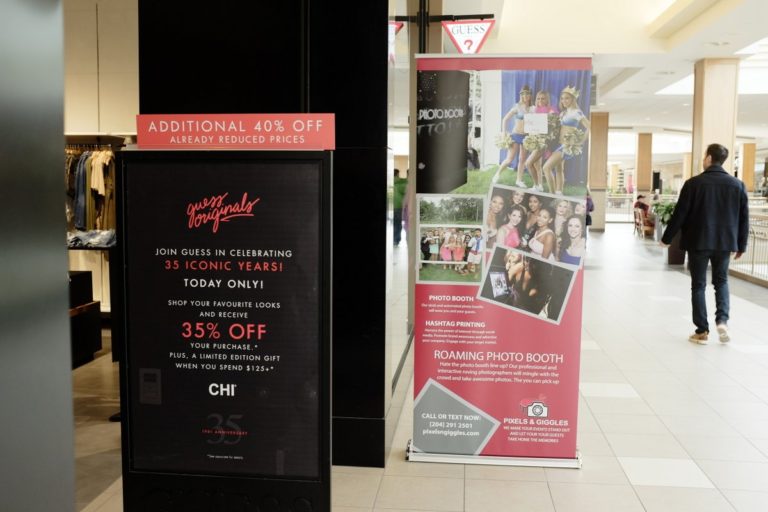 We provided branded photo strips for every person who visited the booth and also encouraged them to share their photos though email and social media. All high resolution photos were also uploaded to our photo gallery so the guests can download them for free. We also uploaded all the photos real-time to a micro-site so guests can access & share them instantly.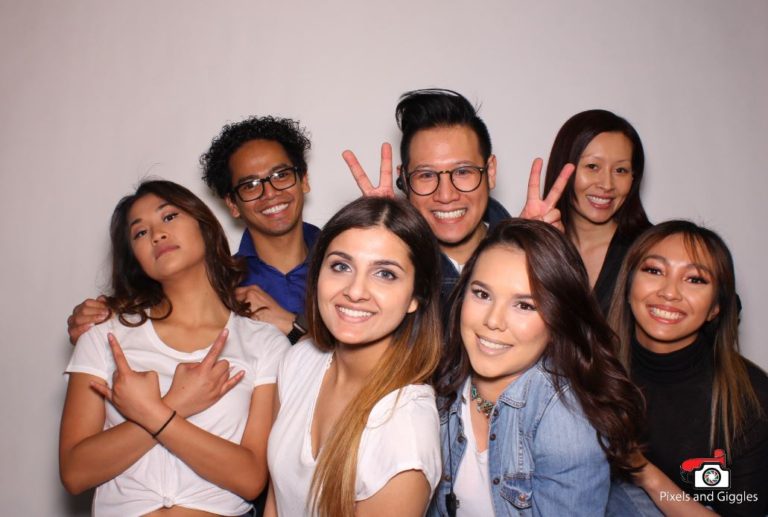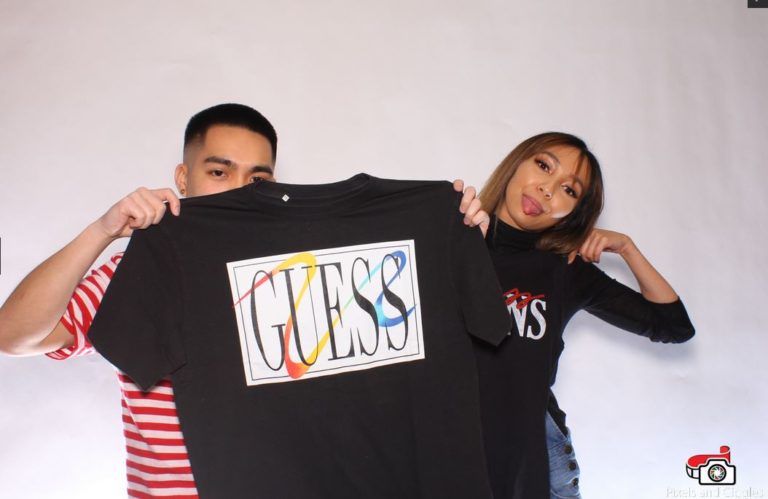 Thank you to Guess store Managers Ben and Mikey for the excellent support to use and ensuring smooth installation activities. We are looking forward to working with you again in the future. You guys rock!
Complete customization control from the start screen, booth branding, all the way to a branded micro-site. A captivating way to capture data, metrics, and social sharing using the power of the cloud.
How Does It Work?
1. CAPTURE
Capture 100% branded photos or GIFs at your event. On-site. Real-time.
2. SHARE
Guests share their branded photo directly to Facebook, Instagram, Twitter, or via email and text message providing you with instant social media exposure.
3. ENGAGE
Guests like you on Facebook, follow you on Twitter, and collect emails, allowing you to engage with users and remind them of your products and services.
COLLECT EMAILS AND SOCIAL MEDIA DATA
The booths are capable of collecting data – emails, phone numbers, even custom survey questions as part of the sharing process. Real-time view of photos, data captured, social shares, and web activity, impressions and more.
We can setup an email sign-up database for you so you can use them for your newsletters and email marketing campaigns to engage with clients.
Don't just take our word
Here are some reviews from clients
"
"My style is a combination between photojournalism and fine-art photography with a touch of fashion and creative lighting. My photos are inspired by light, color, techniques from black & white processing, vintage photos, creative perspective, and of course, most importantly, the personalities of the people I photograph!"
Marta Knowly
Model
"
"My style is a combination between photojournalism and fine-art photography with a touch of fashion and creative lighting. My photos are inspired by light, color, techniques from black & white processing, vintage photos, creative perspective, and of course, most importantly, the personalities of the people I photograph!"
Marta Knowly
Model
"
"My style is a combination between photojournalism and fine-art photography with a touch of fashion and creative lighting. My photos are inspired by light, color, techniques from black & white processing, vintage photos, creative perspective, and of course, most importantly, the personalities of the people I photograph!"
Marta Knowly
Model